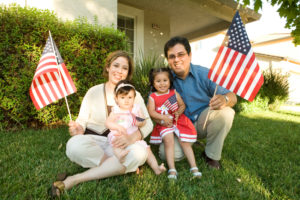 During July 4th, it's not uncommon for people to host parties to celebrate America's birthdate as a nation. Unfortunately, you typically do not see many healthy options at parties of this nature. Common fourth of July food items include hamburgers, hot dogs, coleslaw, baked beans, lots of BBQ sauce, cheese, chips and salsa, sugary snacks and drinks, alcoholic beverages, etc. For those looking to stay healthy for this 4th, we encourage you to bring the following snack items to the party. We believe they will be a home run!
American Flag Fruit or Veggie Platter – Intermediate
Most times the host may provide a fruit or veggie platter. However, you can take it a step further by adding a festive touch to it. Arrange blueberries, strawberries or watermelon slices, and white bananas to resemble our national flag as best as you can. If you pull it off, you'll be a star. Of course, A for effort.
Festive Yogurt Parfait – Easy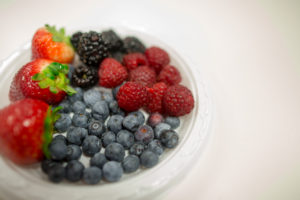 Yogurt contains great bacteria for balancing the gut flora contained within your stomach. It also contains calcium, which is beneficial for re-mineralizing tooth enamel. And of course fruit is both tasty and healthy provided you do not overdo it.
Get a hold of some clear plastic cups, basic white tart yogurt, blueberries, raspberries, and strawberries and begin layering one of top of the other. The end result is a cup-filled yogurt parfait that contains our flag's colors of red, white, and blue! You can keep the cups covered with saran wrap. Serve with plastic spoons for easy disposal. This will be a winner.
Tomato and Cheese Skewers – Easy
Not as festive, but close enough are tomato and cheese skewers. We recommend using a blend of white cheese and grilled tomatoes for the festive touch. The hardest part is putting them onto the skewers – which isn't too hard! This one's simple and will be a hit.
Truth is most people love splurging on the fourth of July. If that's you, then we won't sit here and stop you. We'll just kindly remind you to brush and floss your teeth that night! ☺