Traditional, No Prep or Minimal Prep Porcelain Veneers in Irvine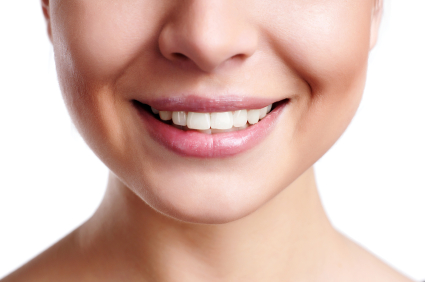 Veneers are very thin pieces of durable, tooth shaped porcelain that are custom made (for shape and color) by a professional dental laboratory. They are bonded onto the front of teeth to create a beautiful and attractive smile.
Veneers can completely reshape your teeth and smile. They can often be alternatives to crowns and the ideal solution in treating many dental conditions.
As with most dental restorations, veneers are not permanent and may someday need replacement. They are very durable and will last many years, giving you a beautiful long lasting smile.
Porcelain Veneers & Lumineers Correct Minor Imperfections
Porcelain veneers are a versatile option when it comes to dramatically enhancing our smile. Veneers correct variety of minor imperfections that may exist on our teeth.
Common minor imperfections porcelain veneers will correct:
Cosmetically, to create a uniform, white, beautiful smile.
Crooked teeth.
Misshapen teeth.
Severely discolored or stained teeth.
Teeth that are too small or large.
Unwanted or uneven spaces.
Worn or chipped teeth.
---
Dramatically improve your smile with Doctor2th:
Reverse discolored teeth (no matter how severe)!
Greatly improve your self-esteem!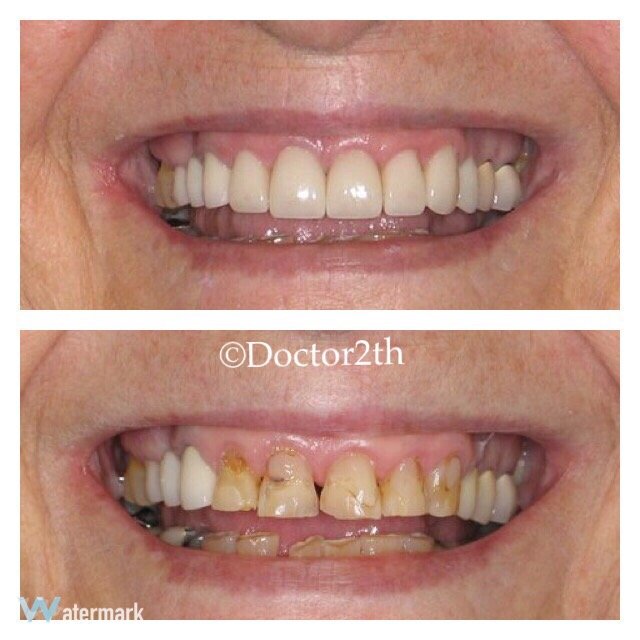 Why Choose Doctor2th for Veneers in Irvine:
He is very understanding & gentle for a painless, comfortable Veneers experience.
He is highly reviewed on review sites such as Yelp!
The procedure is performed with the latest digital technology.
He is very easy to speak with, listening to patient's concerns and wishes.
You will be very happy with your new smile after looking in the mirror!
What to Expect from Porcelain Veneers in Irvine CA
Getting traditional veneers usually require two visits to complete the process but getting No prep or Minimal prep veneers like Lumineers or Vivaneers or Nano veneers or Wafer thin veneers or Razor thin veneers usually require one visit to complete the process, with little or no anesthesia required during the procedure. The teeth are prepared by lightly buffing and shaping the surface to allow for the thickness of the veneer in case of traditional or Minimal prep veneers. A mold or impression of the teeth is taken and a shade (color) will then be chosen by you and the dentist.
On the second visit in case of traditional veneers or on the first visit in case of No prep or Minimal prep veneers the teeth will be cleansed with special liquids to achieve a durable bond. Bonding cement is then placed between the tooth and veneer and a special light beam is used to harden and set the bond.
You will receive care instructions for veneers. Proper brushing, flossing and regular dental visits will aid in the life of your new veneers.
Discuss Your Best Option with Our Irvine Veneers Dentist!
Veneers are a very convenient way to improve your smile and we offer many options that each have their own set of positives and negatives that may be discussed during a veneers consultation with our Irvine veneers dentist, Dr. Sohrab Rahbar – Doctor2th.