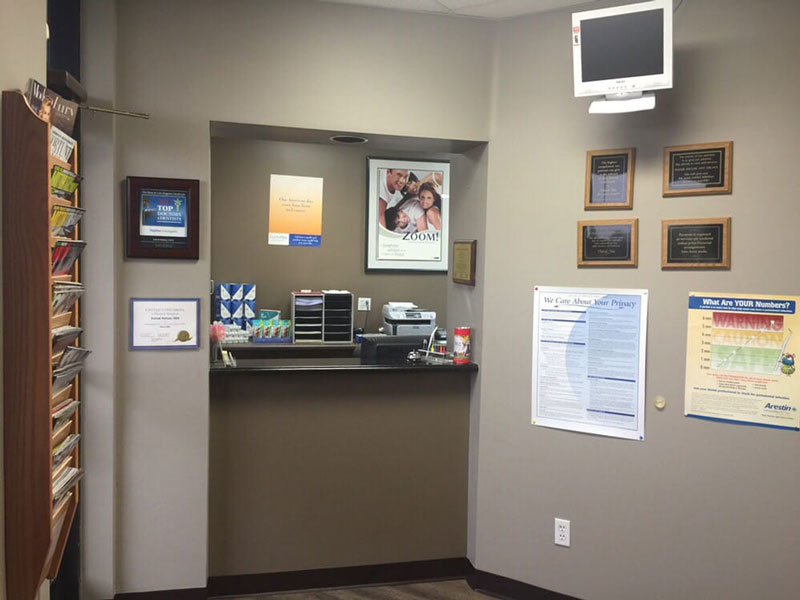 A beautiful smile increases your self confidence; also healthy teeth and gums improve your overall health. It is our goal to be your partner in achieving both! Our Irvine dental practice specializes in Cosmetic Dentistry (No Prep Veneers, Metal Free crowns and Bridges, White Fillings and Bondings, Teeth Whitening) Dental Implant (Single Implant and Multiple Implants and All-On-4), Invisalign & Family Dentistry including Root Canal Therapy and Wisdom Teeth Extractions and Atraumatic Extractions.
Part of our commitment to serving our patients includes providing information that helps them to make better decisions about their oral health needs. This website is a resource we hope you'll find both useful and interesting.
We accept most insurances and we provide an excellent in-house dental plan. Not only we do accept all major credit cards, but also we offer special interest-free financing programs such as "Care Credit" & "Chase Health Advance" for your convenience.
Contact us Today! or Schedule an Appointment
We genuinely hope this site is helpful to you in learning more about our practice, dental conditions and treatments, dental recommendations, and more. We recommend you to view our promotions for more savings.
Please browse through our website and be sure to give us a call @ (949) 551-9999 if you have any questions or schedule an appointment online.