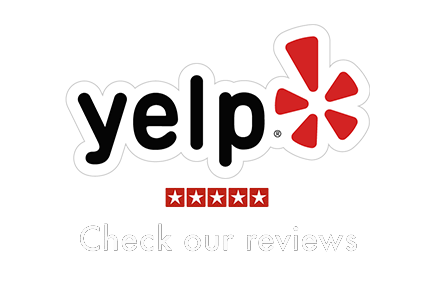 Read Mahsa M.'s review of Doctor2th Dental Office on Yelp
Read Sasha H.'s review of Doctor2th Dental Office on Yelp
Read Mary H.'s review of Doctor2th Dental Office on Yelp
Read Sheida G.'s review of Doctor2th Dental Office on Yelp
Read Mosha K.'s review of Doctor2th Dental Office on Yelp
More Patient Reviews
"Dr. Rahbar is truly one of a kind! He is amazingly competent. The moment that he starts working, you'll just know that you're in good hands! I was pleasantly surprised after seeing the result of my teeth restoration! You can tell that he loves his job and is perfect at it! But, equally important is that he cares a great deal for his patients and is very friendly and approachable. He listens to his patients, explains the various treatment options to them, and gives them honest and sincere feedback. The patients are treated just like family with utmost respect. I should also mention that Dr. Rahbar uses state of the art equipments in his office and puts patient comfort first. His assistants are highly competent as well. I felt very comfortable with them working alongside the doctor knowing that they've been very well trained. I would highly recommend Dr. Rahbar not only for the basic treatments such as cleaning and fillings, but also for more complicated ones such as crowns, implants, and root canals among others. You'll leave his office with a smile for sure!"


Amir J.

"Dr. Rahbar not only performs at a meticulous level to achieve perfection, but also makes you feel comfortable in a friendly and inviting atmosphere. As a means to help his patients understand the procedures he will be conducting; Dr. Rahbar thoroughly explains his diagnisis and treatment of the area of concern at a level that is understandable to the patient. Dedicated, compassionate, and talented, Dr. Rahbar is definitely the best dentist I have been to."


Bebenaz E.

"Dr. Rahbar is one of the most knowledgeable dentists and I had a wonderful experience in regards to my treatments received. He and his staff exemplified outstanding professionalism and I highly recommend their office to others."


Behnaz A.

"I have been Dr. Rahbar's patient since June of 2003. He is a very meticulous, precise and knowledgeable dentist. He always explains all my treatment options to me so I could decide what is best for me. I do not feel like he is just my dentist. I really think of him as my friend who is also a dentist. That is how much I trust his treatments and his opinion. I know that he treats me as if I was his family member.

His office staffs are all under his guide lines and they all follow his policy which is to treat patients as if they were their family. I highly recommend Dr. Rahbar to my friends and family. As a matter of fact my wife also is his patient. At his office you never get surprised with a bill or unforeseen treatment. I really trust the guy."


John A.

"After my last visit at your office I wanted to let you know that I was very satisfied with your service. I enjoy coming to Doctor2th because you and your staff are friendly and kind. You always take the time to answer my questions about a given procedure and that makes me feel very comfortable. I am glad to know that you are always looking out for my best interest. Thank you and I hope to see you at my next visit."


Ruben S.

"I am 14 and my experience at Doctor2th center was a great one. At first, I was very nervous because of my previous experiences at other dental offices. But when I sat down on the dental chair and doctor2th came in, he made things really easy for me. The doctor treated me like a friend so I felt comfortable around him and I trusted him. Because of that, I am not afraid of dental treatments anymore. And I am happy to recommend him to anyone who has phobia of going to dentist."


Shawyan R.

"Dear Dr. Rahbar, I just wanted to thank you so much for taking care of my smile make over. I really have trust in you and what you do because I see how caring you are about what I think or what I feel. I really felt that I was involved in every step of the way to make decisions and to see what was coming. You really took my fear away from the equation. I knew that I am dealing with a Dentist that is even more meticulous than I am. I love the shape and color and comfort of my new crowns. I love my smile so much more after you made it perfect. I am not an easy patient to please since my sister is a retired dentist. I want you to know that I will refer all my friends and family to you because I trust in your work. Keep up the good work and god bless. Your patient for life,"


Parisima M.

"What I like about Dr. Rahbar is that he listens to what I have to say. I never feel like I am rushed or pushed into a decision. He really cares for me as if I was his family. All my options are explained to me. At the end I asked him which choice he would take if it was his sister. He was honest and he told me. That is the choice that I choose and I am so happy with the result. I would gladly refer my family and friends to him."


Ashraf O.

"The doctor is the best doctor. I'm so happy with my results. He did an amazing job. All I can say is "wow!"."


Soheil S.

"I would gladly recommend Dr. Rahbar to my friends and family. He is a great knowledgeable dentist. He really cares for his patients. As a matter of fact my husband and our son also see him for all of their dental needs. I love the cosmetic work that he has done for me and my husband. I feel so much younger and healthier. If you are looking for a meticulous and trustworthy dentist look no further."


Homa S.

"I would like to thank Dr. Rahbar and his staff for taking care of my dental health. I really feel like I was treated with at most respect and gentleness. I have been Dr. Rahbar's patient since May of 2005. I really enjoy the fact that I have such meticulous, precise and knowledgeable dentist. I was explained all my treatment options for every step of the way.

I really felt that I was treated fair and the treatment coordinator always was on top of things as far as explanation of costs and treatments as well. As a matter of fact, I liked Dr. Rahbar so much that I had my wife and my son also use his services. We are all happy and we would recommend him to our family and friends knowing that he will treat them same way that he treated us."


Ramin S.

"Dear Dr. Rahbar, I would like to thank you for applying all of your knowledge and skills in creating a painfree and stress-free procedure for me.

I have been in-and-out of dentists' offices all of my life and none have had the steady hands and ability to make dental procedures so easy on their patients. You have really mastered the art and science of dentistry. My latest wisdom tooth extraction was even more complicated than the last one I had done it somewhere else. But I felt no pain or any pressure on my jaw, unlike my last doctor who I felt was pulling on my jaw for half an hour.

Thank you again Dr. Rahbar, I look forward to completing all my dental work in your office. I will also recommend your services to my friends and family."


Kosha A.

"I wanted to thank Dr. Rahbar so much for his services. Before I come to your office, I always used to suffer when I had teeth cleaning. I have never had any teeth cleaning before like the one you did for me. I had never felt my teeth clean like this time before and definitely, it was the most comfortable one."


Zahra B.

"Dear Dr. Rahbar: Thank you for a superb service, timely procedure, very professional system, a great colleague...GOOD LUCK"


Ali N.

"Dr. Rahbar, I want to thank you for the wonderful work you did on my front teeth. My office mates noticed I was smiling more and didn't realize I had nice teeth. I didn't tell them yet that you corrected them. It's nice to have a good smile now! Again, thank you."


Kathryn S.